This new generation of ESL emulators by Ecu-Service was developed to let you replace faulty or broken ESL (steering lock) in Mercedes and VW Crafter vehicle.

Also, a universal emulator enables you to verify the correct functioning of EZS.
You can use to Mercedes Sprinter W906, VW Crafter and works with ignition switches in:
W169, W202, W203, W202, W208, W209, W210, W211, W219, W220, W245, W906, W639, and other models.
Works without any reset button.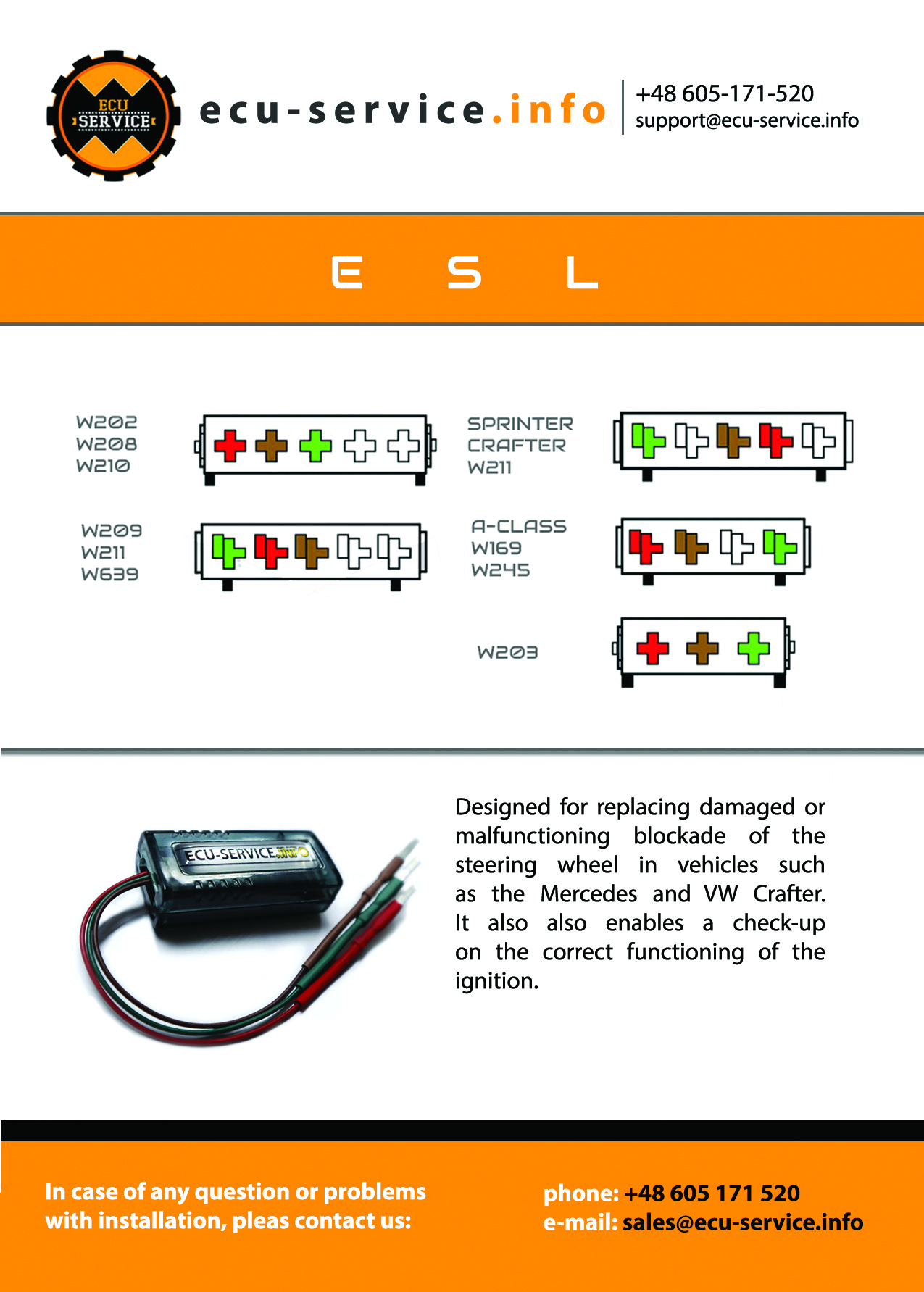 The product made and developed by ECU SERVICE.