This new generation of Multi ESL emulator by Ecu-Service was developed to let you replace faulty or broken ESL (steering lock) in Mercedes and VW Crafter.

Supported Mercedes:
W169, W202, W203, W202, W208, W209, W210, W211, W219, W245, W906, W639
SPRINTER - CRAFTER
W204 - W207 - W212 - W176 - W246 - W117
and other models.
By using switches on the emulator, you can choose models for which the Multi ESL will work.
This is a plug and play solution for most models:
W169 - W202 - W203 - W208 - W209 - W210 - W211 - W245 - W639
SPRINTER - CRAFTER
By using the AVDI, CGDI or VVDI software for Mercedes, you can personalize the emulator for models:
W204 - W207 - W212 - W176 - W246
Also, the Multi ESL emulator enables us to verify the correct functioning of EZS.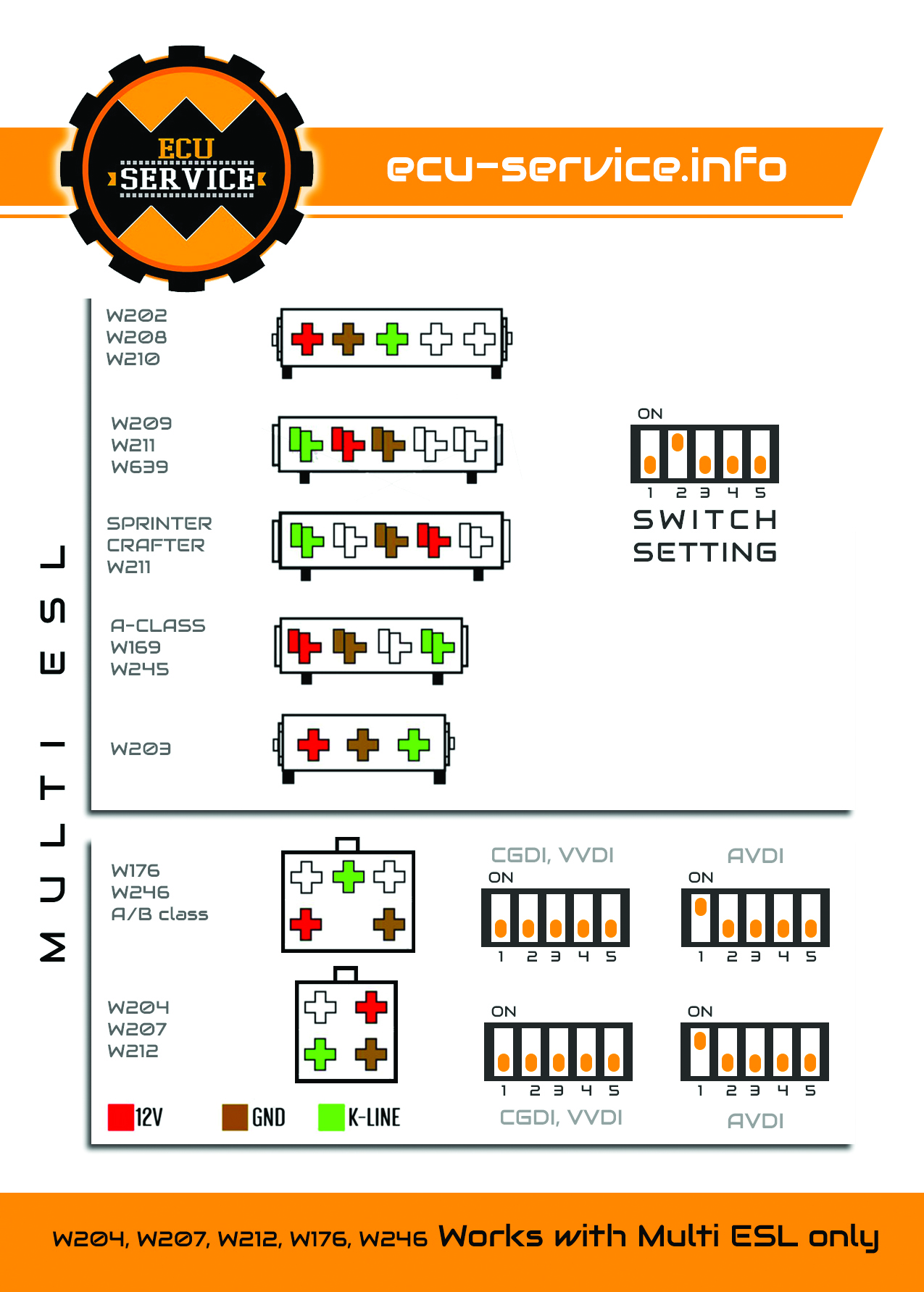 The product made and developed by ECU SERVICE.